There are three ways that you can order a flute from me: Call me, e-mail me, or bump into me in person somewhere (not very likely). For payment, I can accept cash, check (in advance), PayPal, or most major credit cards. Contact me for details.
I'm always willing to talk to you on the phone about ordering a flute; this is the best way for me to ensure that I get all the details of exactly what you're looking for. My phone number is (314) 709-0268. My ideal phone hours are between 9am & 10pm Central Time. If you call me and I don't answer, please leave a message and I'll get back to you promptly.
If you know exactly what you want, just send me an e-mail. I'll e-mail you back and let you know that I received your request along with the total amount for your purchase. My e-mail address is Lee@FarpointFlutes.com.
The prices quoted here are for the "Classic Flute" with a Wave or Flat block. If you have an idea for a block shape let me know; if it's simple, it may add little to no extra cost. A carved animal block adds $50.00-$100.00 to the price, depending on how much detail is involved (this is very time consuming). Other embellishments are priced based on the amount of time it takes me to create them plus materials if applicable. For example, a simple line drawing burned onto your flute starts at around $15 and goes up depending on the size and complexity. A very detailed burning will usually run about $40-$70. I can also use your own jewelry, stones, or drawings.
The prices quoted here are for the "Classic Flute" (no artwork).
____________________________________________
Upper-Range Flutes range from $85.00 – $145.00
Upper-Range Drones range from $165.00 – $215.00
____________________________________________
Mid-Range Flutes range from $130.00 – $180.00
Mid-Range Drones range from $230.00 – $285.00
____________________________________________
Lower-Range Flutes range from $180.00 – $310.00
Lower-Range Drones range from $300.00 – $410.00
____________________________________________
My prices are based on three main criteria: Flute size, wood cost, additional labor time/materials. I do not use cheap materials or use any kind of "assembly line" process. Each flute is carefully made by me with great attention to detail. If you'd like an exact quote based on a certain key made of a certain wood, please contact me and I'll be happy to tell you a final price.
If you are ordering a flute to be shipped to any country other than the United States, please be aware that your country may impose certain import taxes or fees. It is your responsibility to find out the policy that your country has created. The full value of your flute will be stated on all customs forms.
I generally try to complete all orders in 4-8 weeks. Sometimes I am able to finish sooner, sometimes longer. I work on these flutes alone, so things do come up on occasion that slow me down. If you need to have your flute in less time for any reason, please let me know and I will be happy to try to accommodate your needs.
I also offer one FREE lesson with every flute purchase. If you live near Hot Springs, Arkansas, we can meet in person; if you live elsewhere, we can use Skype or a phone call.
(If you need Skype, you can download it HERE. It's free for video calls from your computer and pretty easy to use.)
Click here to return to the "Keys & Sounds" page.

Wood Choices
My wood availability is always changing depending on who I run into. However, I have an excellent local source for Aromatic Cedar (Eastern Red Cedar), which is by far my favorite wood for flutes. If you're interested in a specific wood, let me know and I'll see what I can find. For pricing on a specific flute, please contact me; if you just need a price range for now, that information is listed above.

Return/Exchange Policy:
If you are not happy with your flute for any reason, please contact me immediately to see if I can help you correct the problem. If we can't resolve the issue, I will give you a full refund within 7 days if the flute is in its original condition; I will ask you to pay for the return shipping charges. Within 30 days, I will give you full credit toward another flute, provided that your flute is in its original condition; again, you will be responsible only for return shipping charges.
Lifetime Guarantee:
If at any time during the life of your flute you should ever discover any flaw or defect in the manufacturing or materials of the flute, I will fix it or replace it to the best of my abilities–as long as I'm still breathing. Your satisfaction is my highest priority.
Contact:
I have decided to remove the contact form because it seems to be nothing more than a spam magnet; I will not answer any solicitation. Please call or e-mail to contact me; all contact info is at the top of this page. Thank you!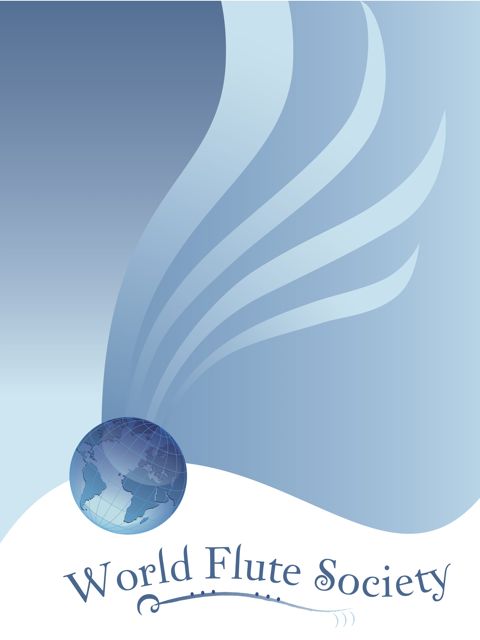 Proud Member of the World Flute Society